Teach your teenager safe driving skills with Canada's best online course for parents!
For the ultimate convenience
Made for Canada's Drivers, by Canadian driving experts
create your own personal teaching schedule
UP-TO-DATE LAWS & REGULATIONS
TEACH CONFIDENTLY and Effectively
Take the stress out of Driving Lessons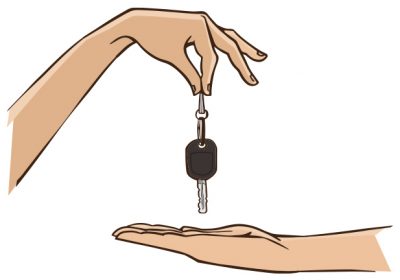 Teens need practice and experience to become safe drivers for a lifetime. More than that, however, they need the right practice and the right experiences. It's recommended that teens practice at least 60 hours before getting their drivers license. Therefore, as a parent, you need to be actively involved in teaching your teen to drive– you may even be their primary driving instructor! Using the activities, special strategies and techniques we have developed, you can help create and enhance your teen's attitude and lifelong driving habits.
Empowering you To Teach Your Teen Effectively
Believe it or not, the rules of the road change often and can vary greatly from province to province.
You must be within a certain amount of space from the curb when parking. However, that required distance varies greatly depending which province you're in. For example, in Manitoba you must be within 45 cm from the curb, but in Saskatchewan, you must be within 60 cm.
In BC "keep right, let others pass" is actually the law as of 2015. In fact, you can face a fine for holding up the left lane.
Teaching your teen the current, local driving regulations is an important task that you don't need to rely on an expensive driving school to do. That's why our driver training professionals have developed Teach Your Teen to Drive, and we've done the research for you! With our course, you will be equipped with all the information you need to teach your teenager safe driving habits that comply to current rules of the road. We note where these changes vary from province to province so your teen's driving lessons are relevant to where they'll be going.
Sign Up For Our Monthly Newsletter
New issues sent on the 15th of each month
Receive early access to sale events
Issues include advice & stories about teaching teenagers to drive
Links to our online support groups for parents
Get a 10% off promo code when you subscribe!
Encouraging Safe Driving Habits in Teenagers
Teach Your Teen to Drive was developed by industry experts at Fleet Safety International ("FSI").
Our expertise at FSI is to teach defensive driving skills, and our SAFER™ System of Defensive Driving is what makes our curriculum unique and most effective. The SAFER™ System is a behaviour-based system that incorporates the knowledge that…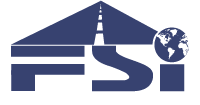 "Regardless of anyone's skills or experience, some days we are better drivers than others."
Safe driving is not just about "don't do this", "do that" – we are all human, just like your teenager, and FSI's courses really work because we bring that knowledge into our driving lessons. The SAFER™ acronym is used across all our driver training and was developed here at Fleet Safety International by the owner, Dr. Randy Flemmer.
When you can't afford unnecessary health risks due to Covid-19, opting to teach your teen at home is a great solution to ensure a safer learning environment.
Work through the Teach Your Teen to Drive program online, all you need is a computer, tablet or smart phone.
Training On Your Own Schedule

The online Teach Your Teen to Drive course isn't made to be followed from A to Z. Go through the course topics with your teen and choose which topics have the most value to you.
Do you worry about scheduling conflicts because you and your teen have a busy schedule? With our program, you can set up your training routine in a way that works for your family.
Made For Canada's Young Drivers

Our program was created in Canada and contains Canadian content for your lessons, such as an entire "winter driving" module!
Enjoy peace of mind knowing that the curriculum complies with current Canadian laws and regulations.
Are you ready to Teach Your Teen to Drive?
Teach your Teen To Drive
Online Program
We are dedicated to providing an online program that empowers parents & guardians in Canada to teach their teenager safe driving skills.
Our convenient online course will give a clear outline and will reference current and relevant laws and regulations.
Have questions? Contact us today and our team at Fleet Safety International will get back to you as soon as we can.